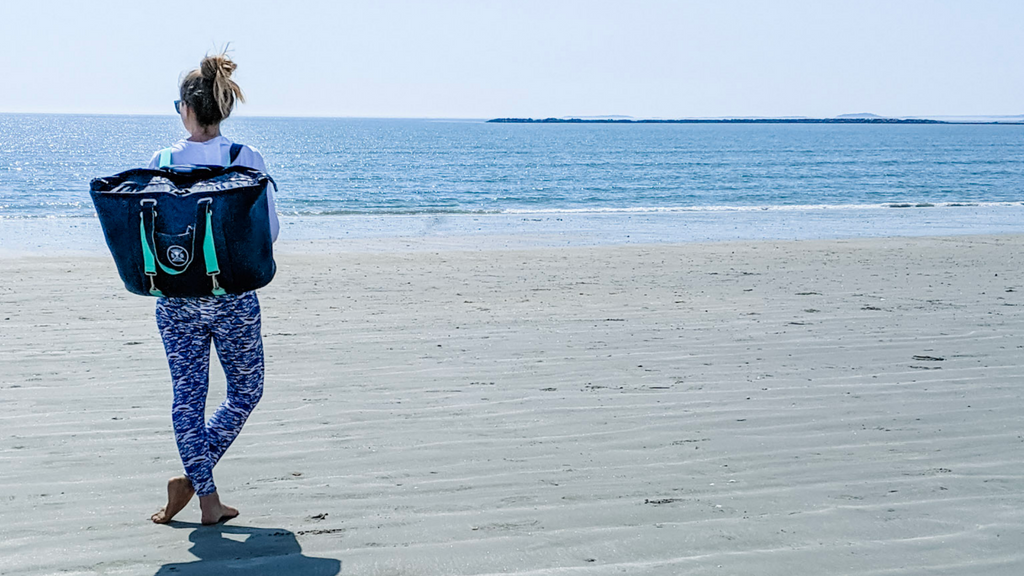 This has been the summer of the swim legging! What's that you ask? Yes, forget the thong, I am talking full length swim pants. I have fully embraced them and may never go back!

My kids have been wearing swim pants since they were wee ones to protect their delicate skin from the harsh sun. After a melanoma scare of my own, I realized the best way to protect myself, was to join the crew and get a pair of my own. What I didn't expect was that I would love them so much! Turns out everything that makes them great for kids, makes them great for adults too.

The benefits of head to toe sun coverage are many. Not only does it help minimize sun exposure and worry of reapplying sunscreen, but also because you'll need to apply less sunscreen overall, you are also reducing chemical exposure from the sunscreen itself. The chemicals in sunscreens are easily absorbed by the body and at potentially dangerous levels. The less chemicals we put on our skin, the better. (For more see the EWG 2020 Guide to Sunscreen).

And, on top of all that, they are super fun to wear, look great and are totally effortless. Plus, there are so many cool styles out there now (I am slightly obsessed!) that you'll be sure to find one that suits you. Here are some of our current favorites from @carve designs and @mott50
I've also been asked if they are hot. Not at all. I find they are like built in A/C if you hop in the water for a dip. They keep you cooler longer. On cooler beach days I sometimes take mine off before going in the water.
Would you give swim leggings a try? Have a favorite?
*Note: this is not sponsored, just sharing things in life that make us happy!
#chasethesun #sunscreen #safesunscreen #reefsafesunscreen #swimleggings#rashguards #surflife #swimsuits #findyourbreeze #beachlife #beachvibes #easybreezy #backpack #findyourbreeze
Continue reading